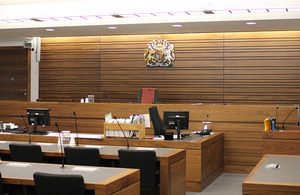 FRC Efficiency Conduct Statement
17 January 2022
On 11th January 2022 Mr. Justice Mostyn and His Honour Judge Hess issued a Statement on the Efficient Conduct of Financial Remedy Proceedings in the Financial Remedies Court Below High Court Judge Level with the approval of the President.

We attach some thoughts in relation to the practical impact of the Statement on us all.
Please find below the Statement and the accompanying composite documents (schedule of assets and case summary).
FRC STANDARD SCHEDULE OF ASSETS
Back to News Listing