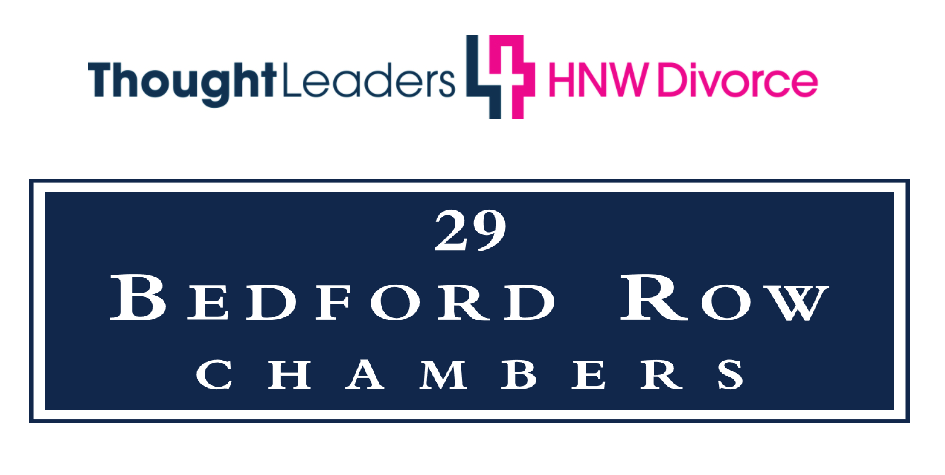 29 Bedford Row extends partnership with ThoughtLeaders4
01 February 2021
29 Bedford Row is pleased to have extended its HNW Divorce Community Partnership for a 2nd year with ThoughtLeaders4.
Senior Clerk James Shortall, "The ThoughtLeaders4 approach is unique and their future plans align perfectly with our strategy.
Alexis Campbell QC and Nicholas Allen QC, Joint Heads of Chambers, "We were excited to partner with the HNW Divorce Community on its launch last year as we share ThoughtLeaders4's fresh and innovative approach. We're therefore very pleased to have renewed our support.
ThoughtLeaders4 Director Chris Leese, "Our HNW Divorce Community has evolved considerably during the last 12 months and we wish to thank 29 Bedford Row for their ongoing support. Our membership continues to grow at a pace and we have many exciting plans ahead.
About ThoughtLeaders4
ThoughtLeaders4's driving ethos is to be recognised not just as an event provider. Our aim is to create a community for members to share their thoughts, meet new contacts and to reconnect with existing friends.
Working in close partnership with the industry rather than as a seller to it, we focus on delivering technical knowledge and practical insights. Our approach allows members to:
Join a community of experts, referrers, and peers
Attend events in all formats
Interact using our digital Knowledge Hub
Learn and share expertise through the Community Magazine
Grow your network and business
Build relationships through a facilitated Membership directory
Back to News Listing